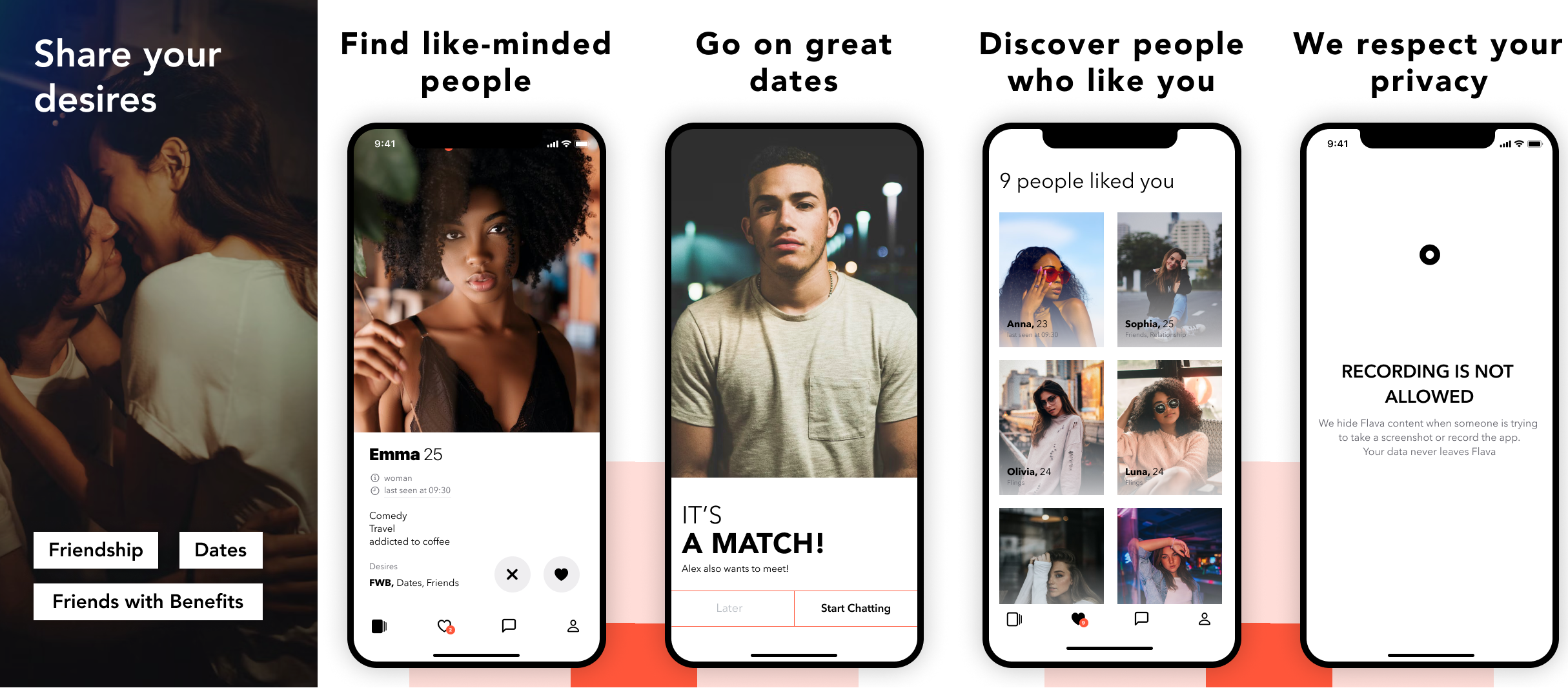 Flava brings you to a new level of online dating.

It enables anonymous registration via Apple ID

Your chat messages and photos cannot be saved by anybody. We hide Flava content when someone is trying to record the app. You private messages are being taken care of and will never leave the app.

Private photos. You can make photos in your gallery private. They will be seen only by your matches and those whom you already liked.

Incognito mode. Switch to incognito mode and you won't appear in the general search, only people you liked will be able to see you!